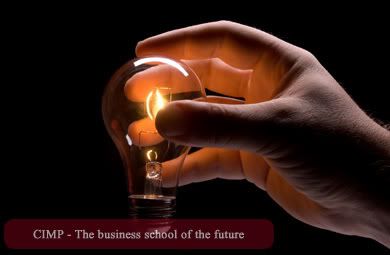 CIMP (Chandragupt Institute of Management Patna)
was formally
inaugurated by Vice-president Mohd Hamid Ansari
.The dawn of a new era in benighted Bihar with the opening of Chandragupt Institute of Management (CIM), being developed on the pattern of Indian Institute of Management (IIM)-Ahmedabad.
"Bihar has been a land of entrepreneurs. Entrepreneurship and wealth creation have been the ancient themes in this state," Ansari said while inaugurating the institute here on Wednesday. He hoped this institute would promote this ancient, yet thoroughly modern, virtue.
The institute, being developed with monetary support from the government, is due to start its session from July. However, chief minister Nitish Kumar said there would be no government interference.
The first batch would have 60 students for the PG management course. It is mandatory to have 50% of the students from Bihar. Institute director Mukunda Das, who has been selected on advice from IIM-Ahmedabad, has already completed the admission procedure. CIMP has started the journey towards its goal with the launch of its flagship programme — Post Graduate Diploma in Business Administration — a two year fully residential programme for graduates of any discipline desirous of a career in management.
The need for this B-school was felt from a long time, even though Bihar accounts for more than 8% of India's population, it houses just 0.8% of all the management schools across the country. There are just 1,050 seats for MBA or PGDBA studies in Bihar as against around 95,000 nationally. This makes Bihar the state with the lowest number of PG seats per lakh of population among all Indian states with management institutes.
Reflecting on these numbers, the working group of NKC opined, "There appears to be a correlation between the number of schools in a state and its economic and industrial development. The regional imbalances in development and the creation of capacity for management education in the state are probably related."
One of the main objectives of the institute is to help in economic and industrial development of Bihar, while fulfilling its role of training management professionals nationally.