What appeared to be a herculean task few years back is now translating into reality on ground. Bihar's effort to revive its glory and pride is on fast track with all around development in the areas of education, scientific development ,industrial growth, private and public sector investment.
The

Planning Commission recently approved a plan outlay of Rs.13,000 crore

for Bihar for 2008-09, which includes additional Central assistance of Rs.100 crore for "projects of special importance" to the State. It was also agreed that on the basis of mid-year performance and absorptive capacities, an additional outlay of Rs.500 crore, in the special package of assistance based on performance, can be included in the Annual Plan for the year 2008-09, taking this to an effective plan size of Rs.13,500 crore.

Planning Commission Deputy Chairman Montek Singh Ahluwalia complimented the Bihar Government on the major initiatives taken towards administrative reforms, decentralisation and simplification of procedures, delegation of powers and also focused attention towards implementation of flagship programmes launched by the Central Government, which has lead to acceleration in plan expenditure.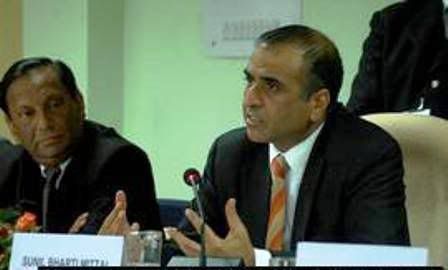 The state is also getting favourable support from the private players and big business houses have shown great interest in promoting investments in Bihar. Confederation of Indian Industry (CII) president and telecom major Bharti chief Sunil Mittal and Bihar CM Nitish Kumar have identified agriculture and tourism as key sectors for private investment in the state.
"I can say that Bihar is the best place for agriculture and horticulture based industries, there is plenty of potential for investment in this sector," Mittal stated.Mittal, leading a high-powered CII delegation of Eastern India at an interactive session with Chief Minister Nitish Kumar, added that investments in agriculture and horticulture could change the face of the state.He hinted that his group plans to make substantial investment in the food processing and agro-based industries as both have huge growth potential in the state.

"Bihar is a place waiting to happen and from now on I am going to work as the brand ambassador of the state to encourage other industrialists to come and invest in Bihar," Mittal said while describing the changes in Bihar as 'miraculous'
The education system in the state is also seeing marked changes in the prospects as more and more companies are visiting the campuses to hire fresh graduates.NIT Patna has been able to ensure more than 100 per cent placement for its students this year. Each student has been selected for more than one job. NIT director U C Ray said that as many as 26 pre-final year students have been selected for jobs by different multi-national companies. Last year, only 80 per cent students could be provided suitable jobs.