Veteran Cricket and former India Captain Kapil Dev was in Patna recently to inaugurate his
"Elevens" restaurant
. The only Indian cricket captain who made India proud by winning the only World Cup India has. The president of Indian Cricket League or ICL had been to the state capital for inauguration of his restaurant at Fraser Road. He spoke about the good things which have been shaping up in Bihar and asked the citizens of the state to show more accountability towards bringing about a culture of positive change.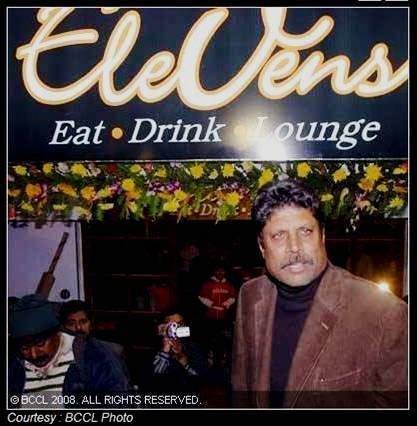 With his usual smile he thanked patnaites and invited them to his restaurant that takes challenges for a difference in taste and style.
Talking to media persons he reacted over the bad umpiring issue that galloped Indian team in Australia. "Steve Buckner should think himself what he did to the match, actually his bad umpiring has embarrassed the game at a whole". Watch the video of his interview here.