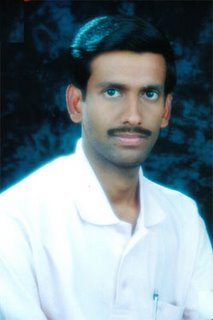 Bhojpuria by nature, Sudhir Kumar is the one of the key inspiration behind
Bhojpuria.com
. Sudheer was born at Jamshedpur.
He went on to complete his MCSE (Microsoft Certified Systems Engineer) in 1998. Our man holds 25+ international certifications from various institutions. He was rated No.1 Windows Networking Consultant by All Experts.com and Info Rocket Inc, USA in 2001. He started his own company (Infogate Exporters Pvt.Limited) at the age of just 18. The Company is into developing softwares for overseas clients(http://www.infogatesoftware.com/).
Apart from this, the company also imports computers and electronics products from China, Hong Kong, Taiwan and other countries under its own brand name INFOGATE (www.infogate.in).
Sudhir started www.bhojpuria.com in October 2005 with a mission to promote Bhojpuri as a language and as a culture, in just a span of less than 8 months; the website has attracted Millions of visitors across the globe.
The website has been reviewed by almost all of the Big Names in Indian Media. Bhojpuria.com was a partner for the first ever Bhojpuri Film Awards 2005 (www.bhojpurifilmawards.com) and also for Bhojpuria Holi (which was celebrated in Mumbai with Bhojpuri Film Stars, which was covered by almost all Indian News Channels).
The mission of the website is to take Bhojpuri to the every person in this world and give its dues as a global language.

Sudheer says " Respect your language and Culture, and the world will respect you", I learnt this in China, when I returned, i knew what i need to do, and i did the same.

As true and humble Bihari Sudheer acknowledges his success to Shashi Singh (Editor-in- Chief,Bhojpuria.com), Neeraj Chaturvedi (Chief, Singapore Operations, Bhojpuria.com), Sailesh Mishra (Chief, US Operations, Bhojpuria.com), his parents, his family members and all the Bhojpuria people in this world for making Bhojpuria.com a huge success. Cool Bihari wishes him all the very best and Great Success in the days to come.
We are very sure that Sudheer efforts will go a long way in promoting and creating awareness about the richness and heritage of Bhojpuri and Bihari culture all over the world.